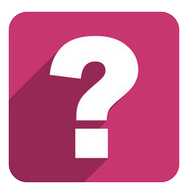 Ask a Question
18322 Sonterra Place
Suite 107
San Antonio, TX 78258
About Dr. Lopez
After completing his Bachelor of Science in Physiological Sciences at the University of California at Los Angeles, Dr. Lopez attended medical school at the University of Louisville where he was Summa Cum Laude and Alpha Omega Alpha. He then did his residency at the University of Cincinnati Department of Otolaryngology- Head and Neck Surgery. Dr. Lopez followed his passion and completed a fellowship in Facial Plastic and Reconstructive Surgery at the University of Illinois at Chicago with world-renowned surgeons Dr. Dean Toriumi, Dr. Reagan Thomas, and Dr. Eugene Tardy.
After coming to San Antonio to be the Chief of Facial Plastics at Wilford Hall Medical Center in San Antonio in 2004, Dr. Lopez was deployed to Iraq to be the Head and Neck surgeon at Balad Air Base in 2005.
Dr. Lopez has been inducted onto the national "Best Doctors" list. He has also been selected as a Texas "Super Doctor" by Texas Monthly Magazine and has been awarded the title of San Antonio "Top Doctor" by SA Scene Magazine. He has also been given the Angie's List Super Service Award for outstanding service provided to his patients. Dr. Lopez created a state of the art center for facial plastic surgery in San Antonio. As a Board Certified Facial Plastic Surgeon, Dr. Lopez's practice is exclusively dedicated to cosmetic & reconstructive procedures of the face and neck.
About Dr. Perro
As a Board Certified Facial Plastic Surgeon, Dr. Christopher Perro is happy to return home to New Braunfels and the San Antonio area to join Lopez Plastic Surgery.
Dr. Perro graduated valedictorian of New Braunfels High School then completed his bachelor's degree magna cum laude in Pre-Medicine and Theology at University of Dallas. Subsequently, he attended University of Texas Medical School in San Antonio then completed his residency in Otolaryngology-Head and Neck Surgery at Southern Illinois University in Springfield, Illinois.
He was selected for a competitive one year fellowship in Facial Plastic and Reconstructive Surgery with internationally renowned master surgeon, Dr. Calvin Johnson, Jr. in New Orleans. During his fellowship, Dr. Perro received intensive training focused on rhinoplasty (nose-shaping surgery), facial rejuvenation surgery (facelift, brow and forehead lift, eyelid lift), otoplasty (ear reshaping surgery), and hair restoration surgery.
Dr. Perro is trained in the latest hair transplantation techniques having spent time under the tutelage of leaders Dr. Jeffrey Epstein and Dr. Sam Lam. Dr. Perro also spent four years proudly serving in the US Air Force as the Chief of Head and Neck Surgery at Travis Air Force Base in California. He has a special interest in bioethics and served as the ethics consultant and committee chair during his time in the military.
Dr. Perro was recently selected as one of Texas Super Doctors Rising Stars by Texas Monthly Magazine, representing the top 2.5% of young physicians in the area.
We accept payment by cash, check, or credit card (American Express, Visa, MasterCard, Discover). FSA (Flexible Spending Account) cards may be used for medical payments, but are not accepted for cosmetic procedure or product purchases. Please contact our office @
210-495-5771
to find out which insurance plans we accept. We also take Carecredit.


Click on Any E-Book to Get Your Free Copy
" />